Attorney Stephen P. Rypel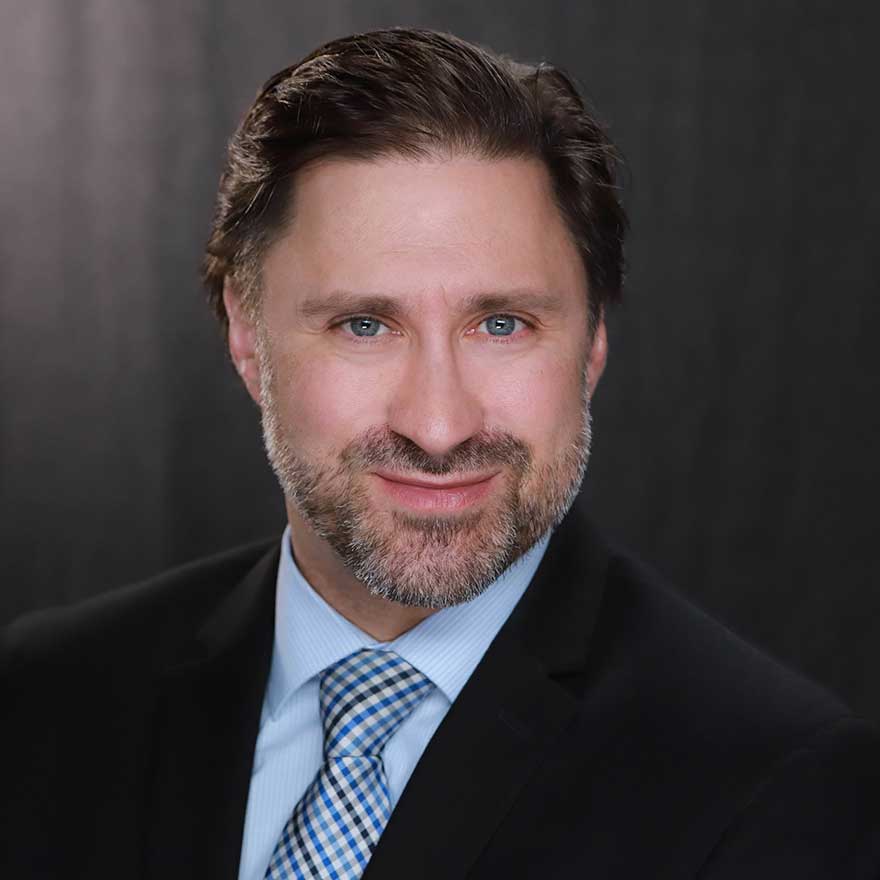 Criminal defense attorney Stephen Rypel was born in Milwaukee and raised in the Milwaukee area. He is a product of the best schools in the Milwaukee area including Marquette University High School and Marquette University, where Stephen received his Bachelor of Science degree while majoring in political science.
While an undergraduate at Marquette, Stephen served an internship at the Les Aspen Center for Government in Washington, D.C., a nationally recognized educational program that prepares young people to serve the public effectively and ethically, and enhances public policy awareness through educational programs.
Stephen earned his Juris Doctor in 2000 at Creighton University in Omaha, Nebraska. Stephen returned to Milwaukee and served an internship in the Milwaukee County District Attorney's Office for one year where he learned the practice of criminal law from the prosecution point of view. Stephen performed and won trials for the DA's Office and gained valuable experience.
In 2001 Stephen became a staff attorney at Legal Action of Wisconsin, a non-profit organization that is the largest staff-based provider of civil legal services for low-income Wisconsin persons. LAW provides creative and effective legal representation in order to achieve justice for low-income people and others to whom justice might otherwise be denied. Stephen practiced in the areas of divorce, child custody, landlord-tenant, and social security disability.
In 2004 Stephen returned to criminal defense practice as an associate in a Milwaukee area firm. Two years later Stephen became a partner in a criminal defense law firm in Milwaukee, and he continues his law practice today in the criminal defense specialty firm of Rypel Law Office LLC. Among the many challenging cases Stephen has represented, in 2006 he represented a client with substance abuse issues who was featured on A&E's Intervention television series, and Stephen made a appearance in the episode as her attorney.
As a Milwaukee criminal lawyer, Stephen has successfully handled hundreds of criminal cases including traffic, misdemeanor, and felony cases of all classifications and seriousness. Importantly, Stephen has practiced law in 17 Wisconsin counties and is familiar with practices that vary between the county prosecutors. Stephen will aggressively defend your criminal charges.
Contact criminal attorney Stephen Rypel today in Milwaukee/Waukesha/Brookfield at (414) 274-0000.
Areas of Practice:
100% Criminal Law
Litigation Percentage:
100% of Practice Devoted to Litigation
Bar Admissions:
Wisconsin, 2000
U.S. District Court, Eastern District of Wisconsin, 2010
Education:
Creighton University School of Law, J.D., 2000
Marquette University, B.A., 1996
Past Employment Positions:
Rypel Law Office LLC, Partner, 2012-present
Rypel & Yasin LLP, Partner, 2008-2012
Ritter, Rypel, & Yasin LLP, Partner, 2006 – 2008
D'Arruda & Forrestal Law Office, Associate, 2004 – 2006
Legal Action of Wisconsin, Staff Attorney, 2001 – 2004
Milwaukee County District Attorney's Office, Intern, 2000
Attorney Stephen Rypel is dedicated to the practice of criminal defense. He believes that every defendant deserves the most powerful and compelling defense in their case, regardless of the crime they are charged with. Even if you believe you are guilty, it is crucial that you retain the services of an experienced legal professional who can guide you through the criminal justice system. An experienced attorney can ensure that your rights are protected and that the consequences to you and your loved ones are as minimal as possible.
Discuss Your Case With An Experienced Criminal Defense Attorney
Please do not hesitate to call our office to schedule a meeting. An initial consultation is free and will not obligate you in any way. Our office is open every weekday, and it may be possible to schedule a meeting on evenings and weekends.
Contact Attorney Steve Rypel
Off-site and weekend appointments available
Don't Say Anything. Call Us.
Rypel Law Office, LLC is an experienced, effective criminal defense law firm focused on giving personalized attention to our clients. Rypel Law Office is located in Brookfield, Wisconsin and defends clients throughout Wisconsin including Milwaukee County, Waukesha County, Ozaukee County, and Washington County.
Attorney Steve Rypel represents clients in southeastern Wisconsin including the communties of Milwaukee, Waukesha, West Allis, Wauwatosa, Cudahy, Whitefish Bay, Mequon, Shorewood, South Milwaukee, Oak Creek, Franklin, Greendale, River Hills, West Bend, Hartland, Glendale, Greenfield, Pewaukee, Brookfield, Delafield, Mukwonago, Port Washington, Saukville, Juneau, Menomonee Falls, Cedarburg, Grafton, and Germantown.
© Rypel Law Office, LLC, 2021